If you're not familiar with the concept of commercial air conditioning, you might be wondering how it works. The basic idea behind it is that commercial buildings use boilers to heat water, which is then carried through pipes installed in floors, ceilings and walls. Mechanical systems then circulate the air within the building, using the principle of warm air rising and cool air falling. The air is constantly being pumped in and out of the building to maintain the desired temperature and humidity levels. Commercial buildings can have simple programmable thermostats that can send heating or cooling queues throughout the day.
Single split systems
A single split system consists of an outdoor and indoor unit. The outdoor unit contains the compressor, expansion coil, and condenser. It is usually located near the exterior wall of the room. Indoor units consist of a cooling coil, long blower, and air filter. They do not use ductwork. They are connected by electrical wires. These systems are typically cheaper than a central system, but they may not be suitable for all spaces.
A single split system is ideal for a building with many smaller rooms. Its small size allows occupants to control the temperature and humidity in a specific room without affecting other areas of the building. However, these systems require a lot of space and require one indoor unit and one outdoor unit. In addition, they tend to be noisier than other systems, so they are not a good option for all locations.
A multi split system can be used in large spaces, but is more expensive. Multi split systems work with heat's natural tendency to move. The number of outdoor units is smaller than with a single split system, which helps preserve the look of the building. The indoor units may be wall or ceiling mounted. The air curtain can also be installed in multi split systems. A single split system is ideal for a small commercial space.
Single split systems in commercial air conditioning tend to be more complicated to maintain than packaged units. Especially if they are installed on a roof, it can be difficult to keep them clean and efficient. It's important to keep both the outdoor components of a split system free from debris and dirt. The split system has two main parts: the evaporator and condenser, as well as an indoor air handler. The outdoor part is also exposed to the elements, but it is less likely to experience damage from debris and weather conditions.
If you're looking for the perfect single split system for your commercial space in Brisbane, contact a contractor to help you select the best one for your space. These contractors are able to advise on which type of system is right for your building, and will consider all of the variables that can affect the efficiency and reliability of the unit. They will also help you choose the right commercial AC system for your space. These experts will also help you choose the best commercial HVAC system. Temper Troops is the premier service provider for Commercial Air Conditioning Brisbane services in North Brisbane and South East Queensland.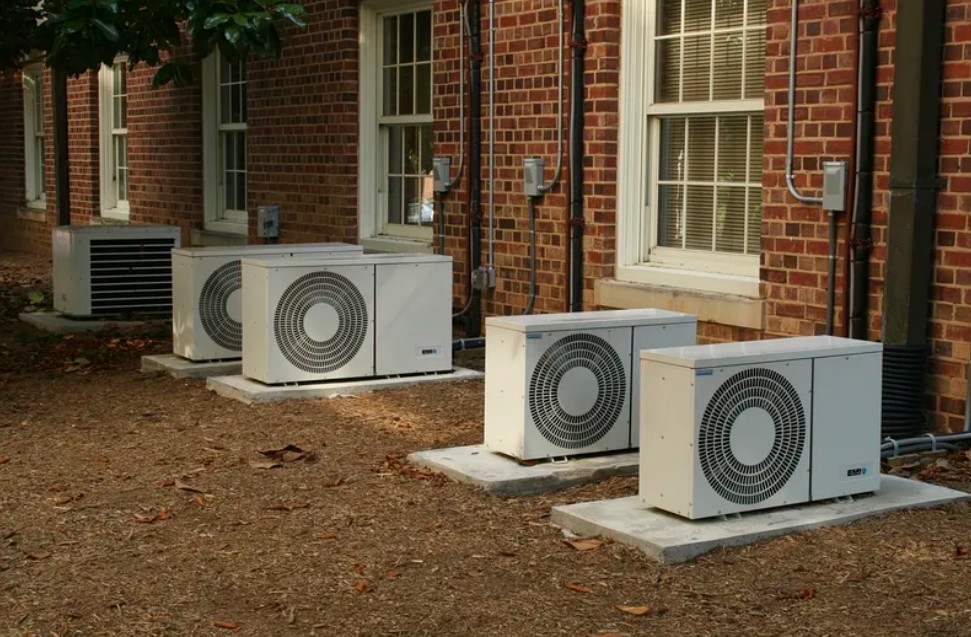 Variable refrigerant flow
The use of variable refrigerant flow (VRF) systems is increasing in the heating and cooling of hotels, schools, and multifamily residential buildings. VRF systems allow a building owner to customize the amount of refrigerant that reaches different zones. The technology also helps commercial buildings save up to 34% energy compared to older systems. However, VRF systems have a higher upfront cost.
With the help of small air handlers, users can set the temperature in specific zones of the building, allowing for maximum efficiency. This method is also far more energy-efficient than traditional HVAC systems, which are not as efficient. In fact, the variable refrigerant flow system is up to 50% more efficient than a standard HVAC system. VRFs are more complex and sophisticated than a traditional HVAC unit, but the basic operation is the same. The VRF technology is similar to a heat pump mini-ductless system.
VRF systems are more versatile than traditional systems, as they can handle simultaneous cooling and heating needs. Traditional systems are not versatile enough to meet these needs. They can also save on electricity and maintenance costs. Additionally, VRF systems can accommodate multiple indoor units, making them more flexible. The benefits of variable refrigerant flow in commercial air conditioning are plentiful. So, what is VRF? Let's look at this system in more detail.
A VRF system consists of a single outdoor unit and multiple indoor units. The indoor units can serve different zones, so they can be configured individually to meet heat and cooling needs. Variable refrigerant flow systems are ideal for commercial buildings with multiple zones. They are also extremely energy efficient and have fewer maintenance needs than split systems. But despite their efficiency, VRF systems can be expensive to install and require more maintenance.
Modular design
A modular design for commercial air conditioning system is an excellent choice for many reasons. With modular air conditioning systems, you don't need to replace your entire system when another company moves in. Modular units are easily added or removed, meaning that you won't have to disrupt operations when you add or remove them. Using this design means maximum flexibility without sacrificing valuable square footage. It can be placed on the roof of your building, which could otherwise be used for storage or additional personnel.
When selecting an air conditioning unit, remember that the modular design should take into account the needs of the building. While there are many different models and types available, you will want to find one that is suited for the space you are trying to cool or heat. A VRF system is an ideal solution for this purpose, as it enables you to control the level of cooling and heating while minimizing the risk of damage. This type of system also offers a flexible installation process.
Another benefit of a modular design is that it is a more cost-effective option than a traditional centralized system. In addition to minimizing the cost of installation, these units are easier to maintain. And because they are independent of each other, the modular design also means that you don't need to pay for a separate ductwork system or HVAC system. You can install the modular units in different areas, or in the same area.
Modular design for commercial air conditioning is the perfect solution for businesses that have large spaces and varying needs. With the modular design, you can easily adjust and add power levels as needed as your business grows. By eliminating ductwork, you can save money while improving efficiency. You'll be able to control the temperature of a large space without changing the layout of your unit. And you'll also be able to make changes as necessary in the future.
Power source
While conventional cooling methods use batteries, the Be Power Tech system uses natural gas to generate electricity and produces additional bonus electricity. Because natural gas is relatively cheap and easy to store, it can be a viable alternative to electricity during the summer months. The system also doesn't require a charge controller, but a DC to DC converter is required if the array voltage is high enough. And, of course, the Be Power Tech system doesn't operate on a single-phase power supply, so a higher-voltage system may require a DC to DC converter.